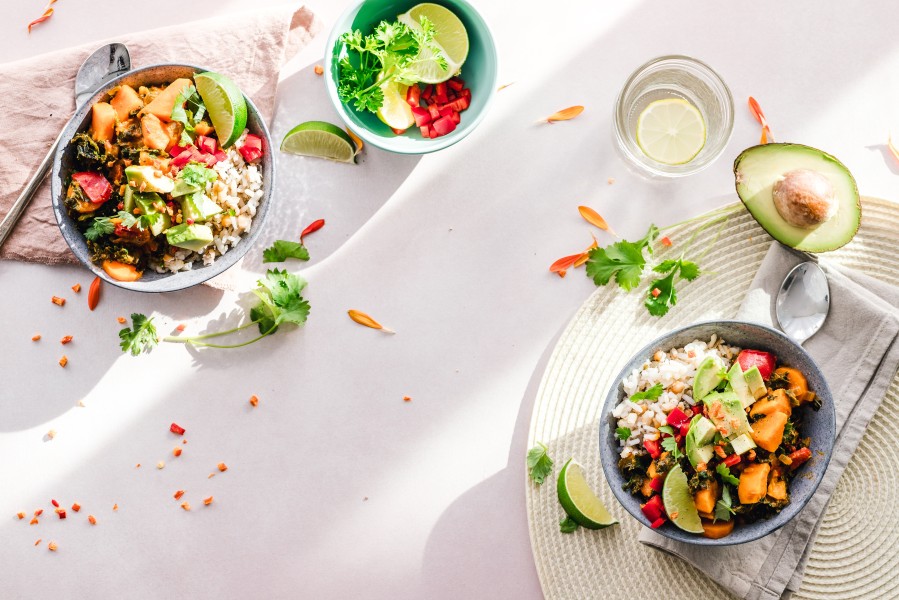 Low Carb Foods that you can opt for Better Weight Management
The sedentary, urban lifestyle has really taken a toll on our health especially when it comes to our eating habits and maintaining a healthy weight. Improper meal timings and unable to prudently choose our diet has been the reason of a drastic increase in obesity across the globe.
To offset this endemic, it becomes important to not only spend enough time in the gym but also to carefully plan our diet. To help you do that, we've come up with an expert curated list of foods low in carbohydrates for better weight management. But let's first understand what is a low carb diet?
What's a Low Carb diet?
As evident from the name, a low carb diet aims at reducing your carbs intake to a bare minimum amount. It involves choosing foods and a diet that doesn't comprise of fruits, vegetables, starch and other sources rich in carbs. It instead focused on foods rich in protein and fat.
Although there's no universally agreed upon amount of carbs consumed per day to call it a low carb diet but generally if a diet is made up of 25-30% of carbs it can be considered a low carb diet.
It's also important to not here that a low carb diet doesn't mean eliminating carbs completely as its unscientific and can prove lethal to your health. Always consult your dietician or doctor before going on any alternative diet.
Why people choose a Low Carb diet?
There are many reasons and benefits to go for a low carb diet, the most important ones are:
1. Quick and Effective Weight Loss for Short Term: One of the most popular reasons people choose a diet low in carbs is because of the fast results when it comes to weight loss. Slowly reducing the carbs you consume daily has been proven to rapid and effective weight loss.
2. Reduces the risk of Diabetes and lowers blood sugar levels: It's a proven fact that diabetic patient who opted for a low carb diet had to lower their insulin usage by as much as 50%. Reducing carbs has been shown to be an effective method to keep blood sugar levels in check.
3. Reduced Appetite and Cravings: Most diets could not aspire to become much more than a fad because of their inability to cure hunger and untimely cravings. Lowering carbs and increasing your protein and fat intake has proven to lead to feelings of satiety for long term.
4. Increase of Good Cholesterol: Low carb diets are rich in protein and fats and hence a spin-off benefit of eating more fats is the increased amount of HDL cholesterol which is considered the healthy and good cholesterol.
Let's now consider the best low carb foods you can include in your diet to start your weight loss journey
Best Low Carb Foods
1. Eggs: 5-6 eggs daily or egg-based meals with no carb ingredient.
2. Lean Meats: Skinless chicken, thighs, pork, lamb and turkey contain close to no carbs.
3. Green, leafy Veggies: Broccoli, Spinach, Lettuce and Watercress tops the list.
4. Flex & Chia Seeds
5. Butter
6. Coffee & Green Tea
7. Nuts
8. Fish & Most Seafood: From sardines, salmon to shrimp, lobsters and cods, seafood has healthy omega-3 with minimum to no carbs.
9. Cheese & Yogurt: If you're not lactose intolerant, then these are best dairy choices for low carb.
10. Virgin Olive Oil: Dishes cooked in extra virgin olive oil tend to not only contain a host of antioxidants but also have close to net zero carbs.
Summary
Today there are many diet options you can go for if you're trying to lose weight but one of the healthiest options out of them remains to be a low carb diet. Low carb diets not only lets you lose weight but provides you with a number of important add on health benefits for your overall well-being in the long term.
[1] https://www.ncbi.nlm.nih.gov/pmc/articles/PMC7425171/
[2] https://nutritionandmetabolism.biomedcentral.com/articles/10.1186/1743-7075-5-10
[3] https://www.ncbi.nlm.nih.gov/pmc/articles/PMC8319397/
[4] https://www.ncbi.nlm.nih.gov/pmc/articles/PMC4873405/